Pretty straightforward question: My friends and I have access to a laser cutter and we are making a word clock. Thus I was wondering if anyone knew of a LaTeX font compatible with laser cutting such as this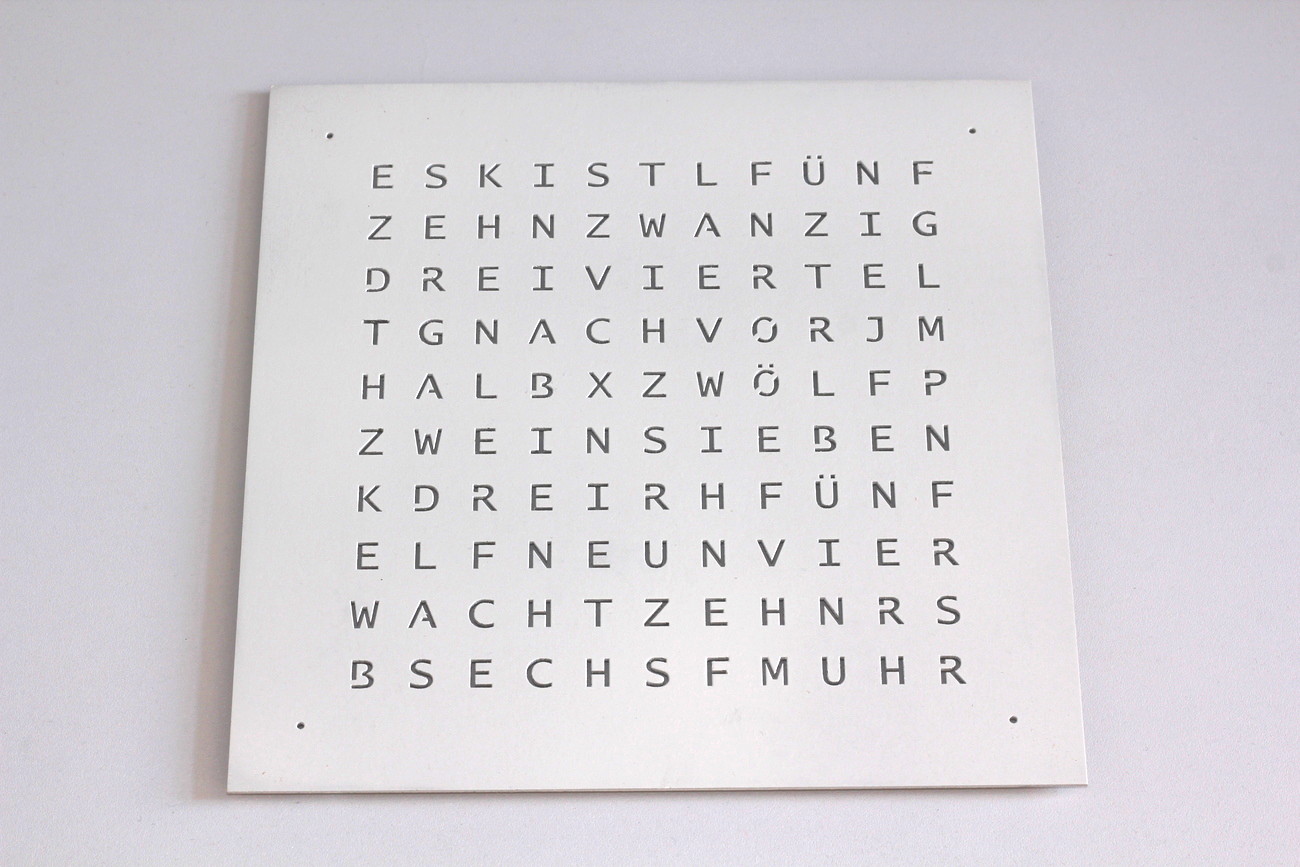 Or if there is any clever way to create them in TikZ using a drawing outline I would be fine with that too.
Thanks in advance for any help!