A colleague using MiKTeX 6300 and WinEdt 10.2 together with YAP to view DVIs is having problems with font encoding in dialog boxes produced by YAP, two samples of which are given below. These cropped up only recently (until then everything was working fine).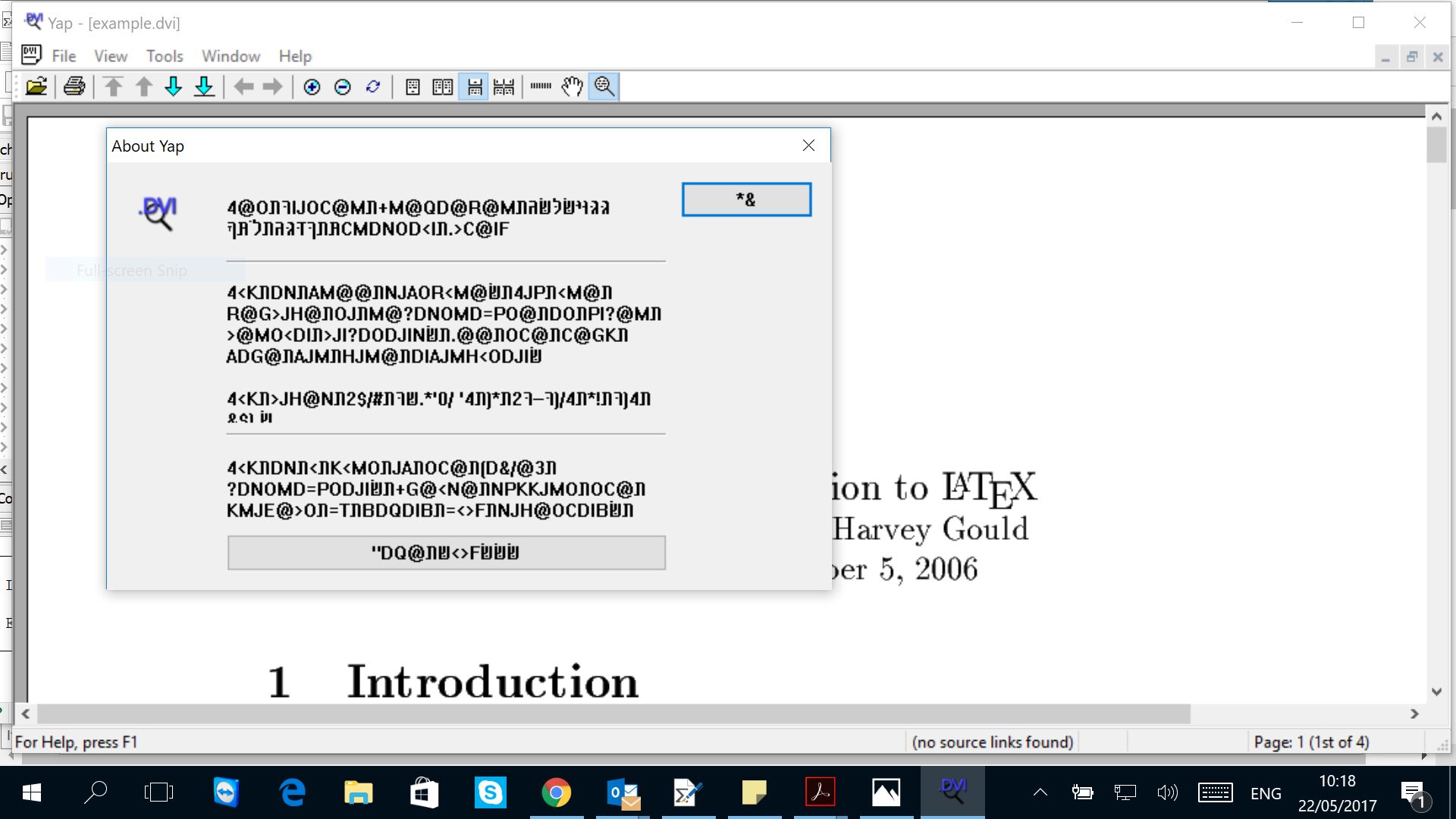 This happens regardless of the source file used (the source in the two samples above is http://physics.clarku.edu/sip/tutorials/TeX/intro.html). The menus of YAP are in English and display fine (as shown), and usability is not impacted except for the "Goto Page" dialog box, which is illegible.
Can someone pinpoint a possible source for this, and possible fixes, short of uninstalling/reinstalling MiKTeX?